JAGST hike & paint, Etappe 3, Auhof to Barenhalden
The best thing about my self set challenge is that it gets me out to see familiar places with fresh eyes and explore the nature close-by. 
Starting point was at Heldenmühle, which is very close to Auhof, where I ended last time. This next tour, for a change is done by bike, otherwise I would not be able to do this long hike in half a day.
I follow the signs of "Jagststeig" and turn left after the quarry and follow its edges (which is left/west of Auhof).  The quarry digs deep furrows in the terrain and in some places you can see the rock layers quite well. The stone colours vary from light grey / rose to yellow ochre and dark grey-brown in shadow parts.
As you look down there are a few waterponds which have a wonderful green colour. A nice contrast to the stones around. It is like Grand Canyon (or Superpit) in a smaller format ; ) My sketch of the quarry looks somehow like an abstract watercolour.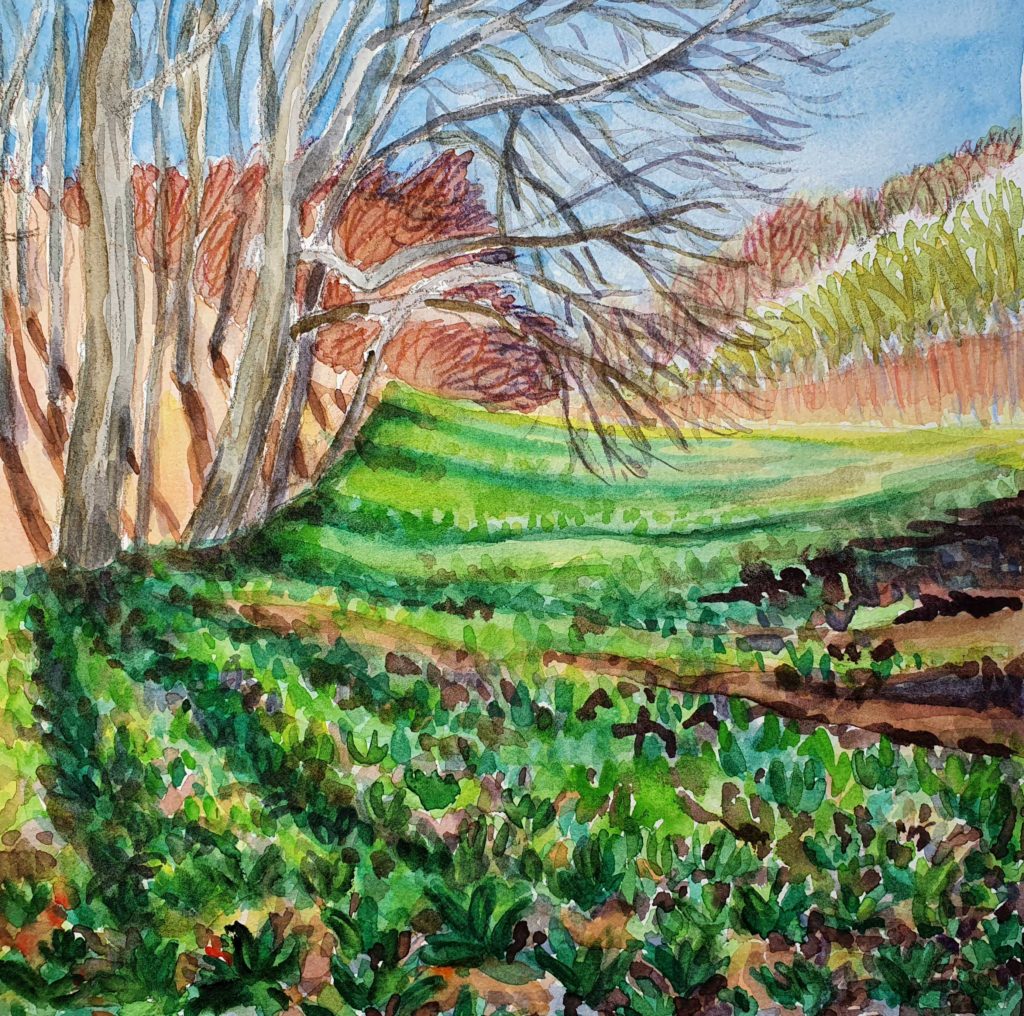 A nice short bike ride through the forest with Jagst river to the left, I end up on a large lea with reed to the sides of the river. A few ducks can be seen there and at the edge of the forest you can perceive the scent of wild garlic in the partial shade of the trees.
After another few hundred metres you reach Weidenhäuser Mühle and this is where  I started an A3 Format watercolour.  The colour of the water ranges from white in agitated places by the weir to calm place which are very dark blue-green-violet. Below you can see my pencil drawing.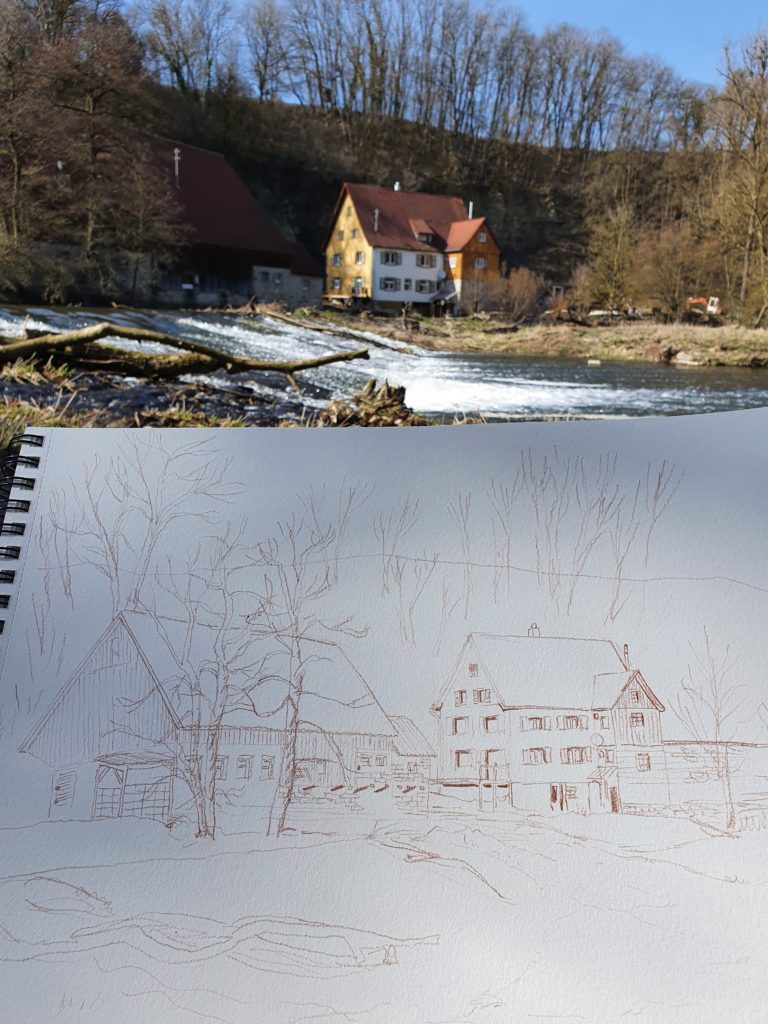 I continue the road up into the forest and as I reach Barenhalden I cross the bridge, get past the Motocross area and crossing Tiefenbach to get back to my starting point. This was a long and fulfilling sportif half day which as well made the creative juices pump.
Material: A3 and 20×20 cm watercolour paper
Seen: Ducks,  Beetles, 6 bikers, a few hikers, spring bloomers, wild garlic
Duration of stay: A very long half day – my longest Etappe so far
Weather: Spring is in the air, about 15°C
Thoughts: So great to be outside, making sports…I decided to continue…this part of the journey was very sporty and if you had a full day on hand you could also do it by foot.
Learning:  Good things are quite close in our very natural and calm area by the river.