Some of my lockdown watercolours will be part of an exhibition in Poitiers, France:

If you're interested in taking one of my workshops, please contact me and I will add you to my mailing list. I'm also available to give a workshop in your city, if we can round up enough participants.
For more information, you can get in touch with me: bettinasbilder@gmail.com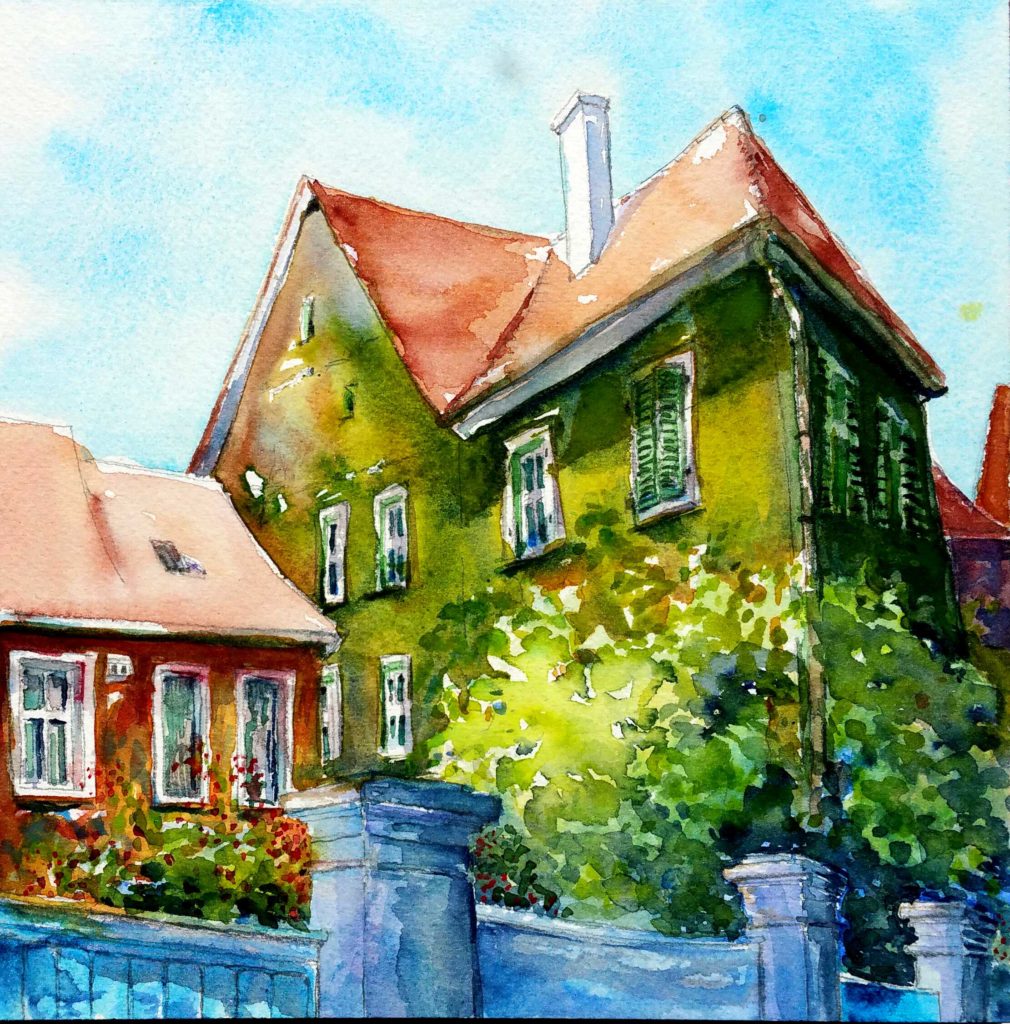 workshop watercolour for beginners
As a foundation we do a quick overview on colour theory and then jump into mixing and painting. Any level welcome, max. 15 participants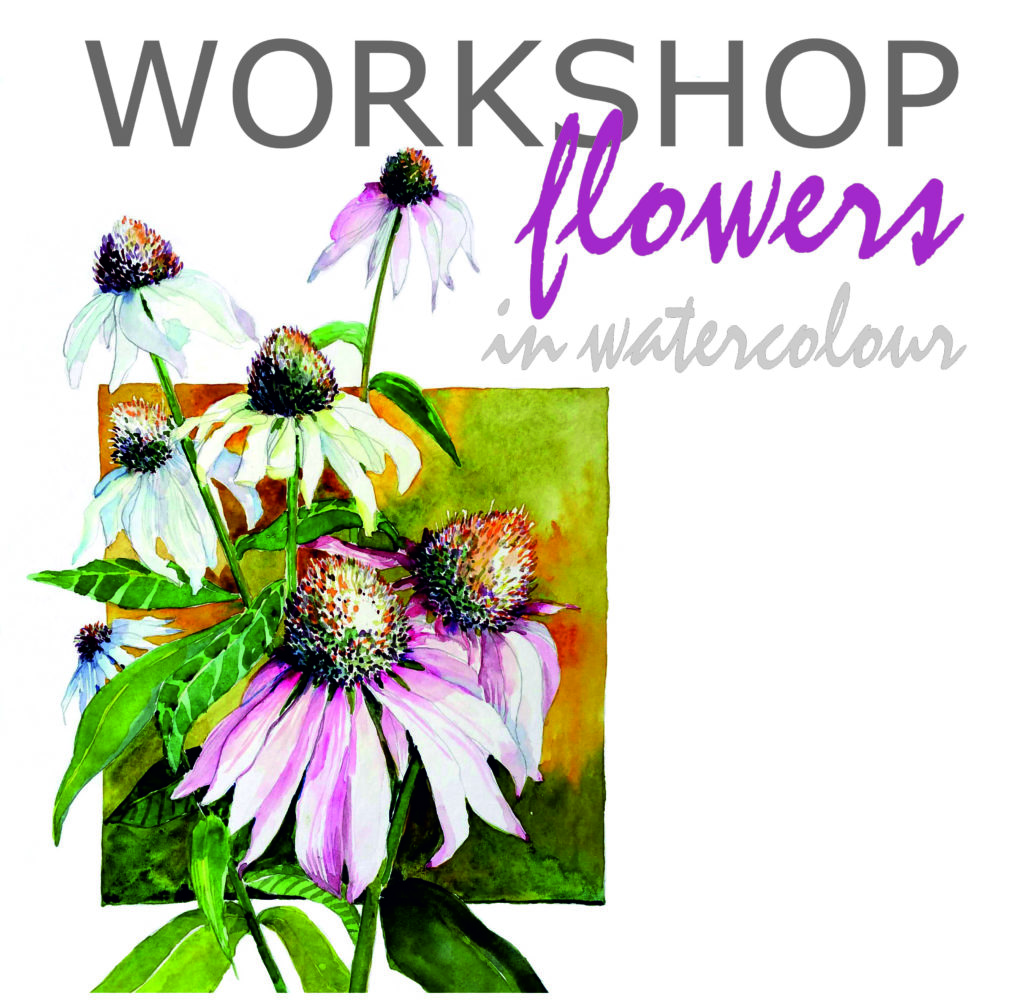 workshop FLOWERS IN WATERCOLOUR
We learn the fun of negative painting plus tips & tricks when painting flowers. Any level welcome, max. 15 participants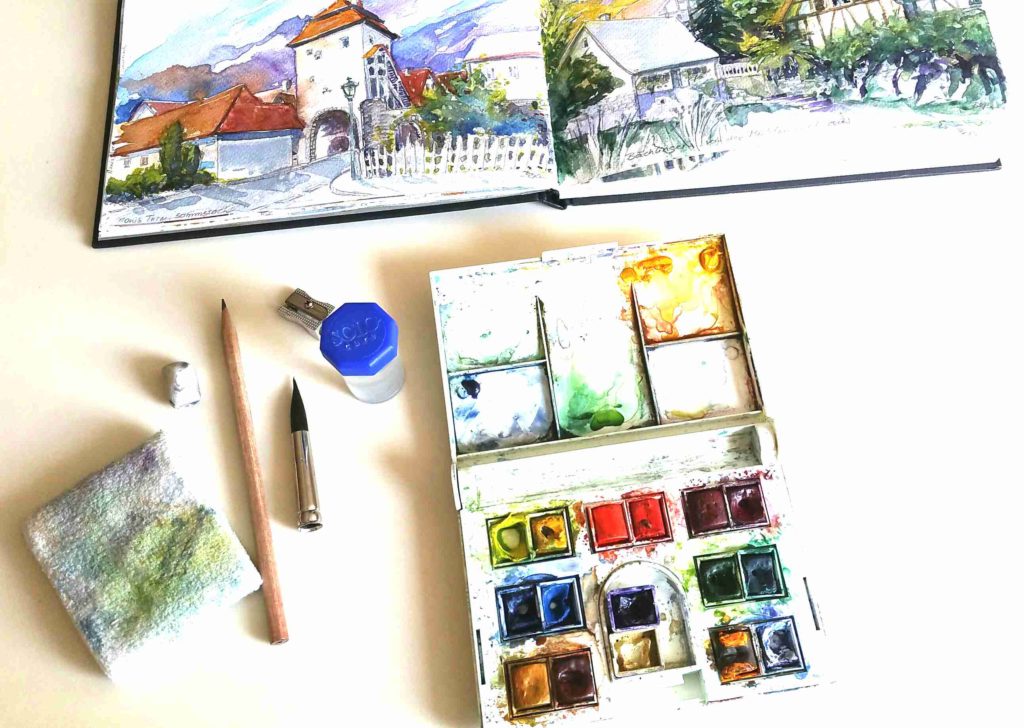 urban sketching workshop "my personal sketchbook"
Theme based sketchbook design
(i.e. your travel experiences)
We sum up drawings / watercolours plus text to create beautiful sketchbook spreads.
Our aim is to:
- draw quickly
- compose colours and layout
- add text
(3 sessions suggested) any level welcome, max. 15 participants.





workshop portrait sketching in watercolour
This workshop is rather for advanced watercolourists, max. 15 participants
Escape the hectic world for a good foundation of drawing and painting to get more creative and relaxed.