JAGST hike & paint, Crailsheim again, Etappe 1
This part of the journey took place about two weeks ago and was a paint hike under social distancing conditions with a sketchfriend I did not see for a few months. (At that time we did not know that two weeks later another more severe lockdown would come…)
But let's get back to hike & paint: I met with Katharina in the early afternoon at the same parking as the last time to wander to the places I visited on my previous round tour, which are not far from Crailsheim train station, always following Jagst river.
The weather was very cold that day and we both had covers against the cold and warm clothes on. Our aim was to do some hiking and above all to paint directly on site en plein air. 
First location was the weir.  It is a very hidden place. This time I wanted to paint the more natural steps to the right in the direction of the flow of the river. That day there was less water and therefore less noise than earlier.
The aroma of the river was not perceptible because of the cold.
Two ducks flew above us and we saw a grey heron too as we changed location for a second painting. We did the same round tour to the railway bridge like I had done previously.
After having reached the railway bridge, I was sitting in the reed, sand below me. Very close to the bridge, I tried a different angle to get a more interesting perspective of the railway bridge crossing Jagst river. I was very interested in the reflections in the water. It was very calm and the water shimmered. Now I was getting relaxed.
At the time I was close to finish, it was getting weirdly colder and after a full afternoon of hiking and painting we both trotted back to the cars, frozen to the bone.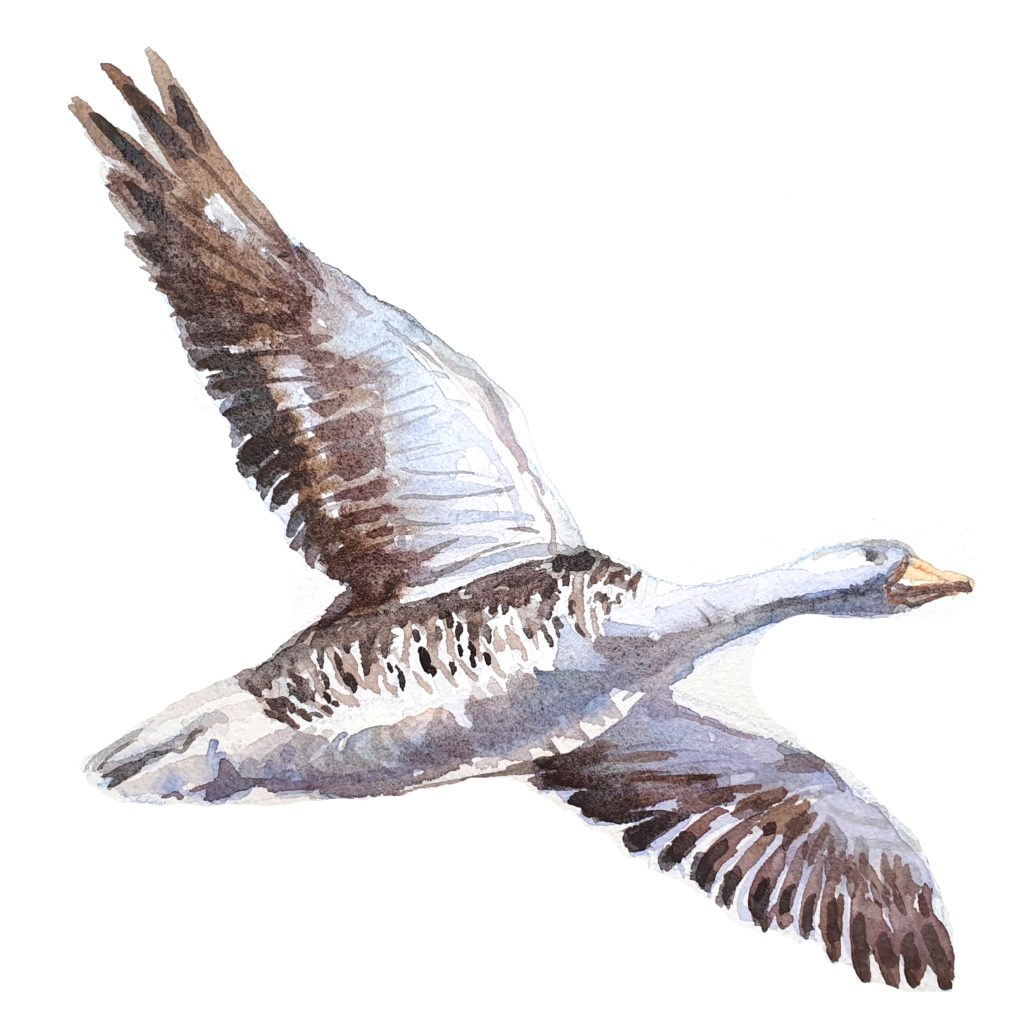 Material: Canson A3 watercolour paper
Weather: overcast silver sky, 5° Celsius, no wind, but in the end chilly
What I saw: One painting friend (under social distancing conditions), very few people in the distance, 1 goose, 1 grey heron, 4 ducks
Duration: An afternoon of hiking and painting
Thoughts: Hermännle, Railway, inner restlessness at the weir and later total calmness and relaxation at the bridge (which you can see in my paintings)
Learnt: It is more fun to be able to have a half day on your hands and do at least two or three paintings outside in a row to get into the flow.